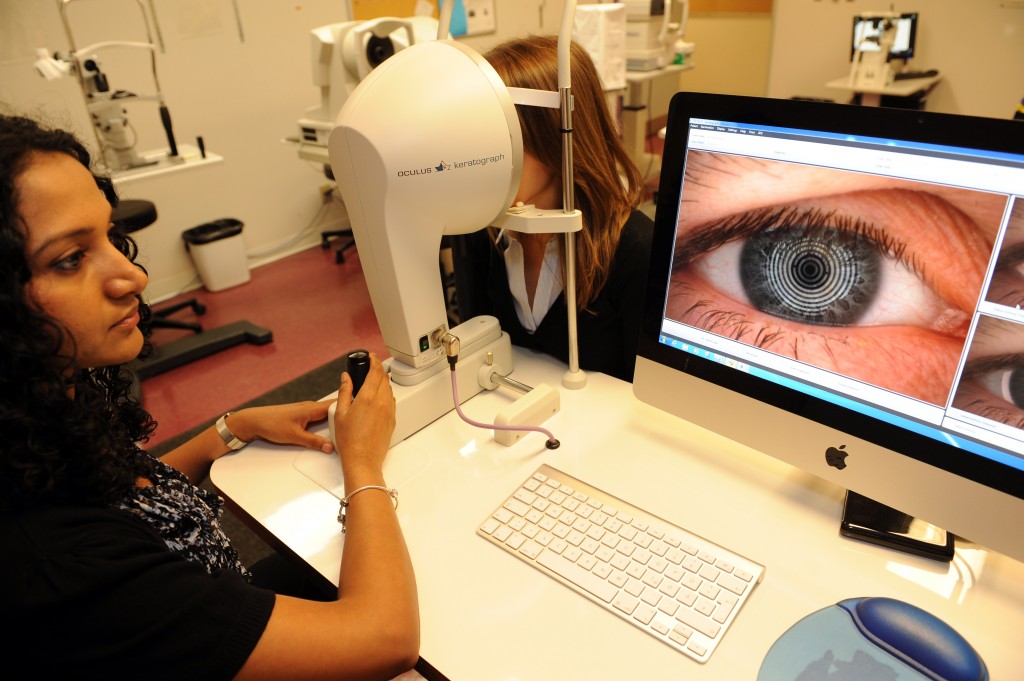 We work our eyes hard, whether it's exposing them to extreme environments, forgetting to blink regularly when we use digital devices, wearing contact lenses– or whether we have dry eye disease. Understanding the anterior eye's response to these conditions and more is an essential underlying theme of CORE research.
CORE Clinical routinely views and assesses corneal and conjunctival physiology using a variety of instruments, techniques and imaging equipment, and has the capacity to sample corneal and conjunctival cells for further analysis by CORE Biosciences. Specific clinical expertise includes:
dry eye disease
the ocular response to contact lens wear
tissue assessment
CORE Biosciences has the capacity to further examine corneal and conjunctival tissue via:
cell identification, quantification, viability, cytology and immunohistochemistry
tissue assessment
chemical characterization of the tear film
development of in vitro models
More about CORE's work with corneal and conjunctival physiology:
Dantam J, McCanna D, Subbaraman L, Jones L. Pro-inflammatory cytokine expression in human corneal epithelial cells after exposure to LPS derived from Pseudomonas aeruginosa. Optom Vis Sci 2017;94: E-Abstract 174082.
McCanna D, Oh S, Seo J, Subbaraman L, Coles-Brennan C, Fadli Z, Jones L. Effect of denatured lysozyme on human corneal epithelial cells. Invest Ophthalmol Vis Sci 2015;56:  E-abstract 3511.
Moezzi AM, Varikooty J, Schulze M, Ngo W, Lorenz KO, BoreeD, Jones LW. Corneal swelling with cosmetic etafilcon A lenses versus no lens wear. Optom Vis Sci 2016;93(6): 619-28.
Subbaraman L, McCanna D, Oh S, Ng A, Coles-Brennan C, Fadli Z, Jones L. Lysozyme activity on contact lenses and the impact of denatured lysozyme on human corneal epithelial cells. BCLA Clinical Conference and Exhibition, 2015.
Woods J, Jones LW. Pilot study to determine the effect of lens and eye rinsing on solution-induced corneal staining (SICS). Optom Vis Sci 2016;93(10): 1218-27.