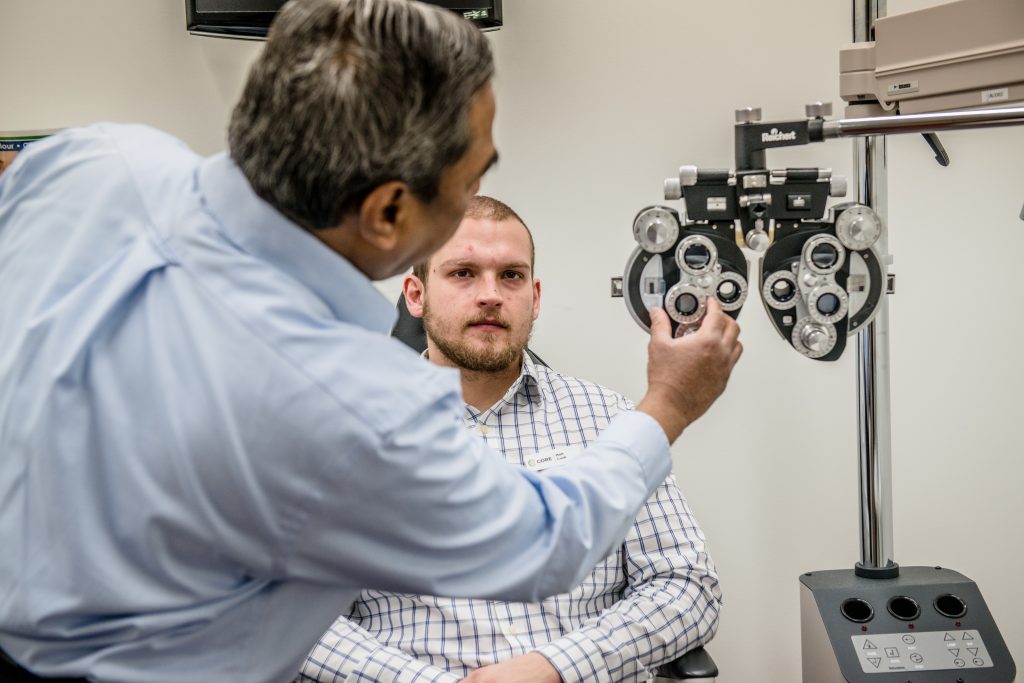 CORE Clinical has expertise in assessing the performance of various types of vision correction, including:
monovision, multifocal and toric contact lenses
spectacle lense
Predicting subjective satisfaction via objective vision assessments is also an area of interest.
More about CORE's work with visual performance:
Moezzi A, Varikooty J, Luensmann D, Schulze M, Ng A, Karkkainen T, Xu J, Jones L. Evaluation of Clinical Success with etafilcon A multifocal daily disposable lenses. Optom Vis Sci 2017;94: E-Abstract 174036.
Schulze M, Luensmann D, Ng AY, Panjwani F, Srinivasan S, Jones L. The relationship between the positioning of multifocal contact lens optics and satisfaction with vision. Optom Vis Sci 2015;92: E-abstract 155256.
Varikooty J, Keir N, Woods CA, Fonn D. Measurement of the refractive index of soft contact lenses during wear. Eye CL 2010;36(1): 2-5.