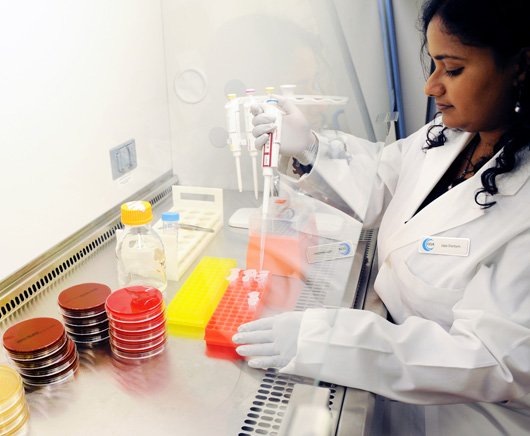 To be integrated by the body, contact lenses and other biomaterials must maintain an optimal balance of healthy bacteria and other microbial components. Understanding this environment  is an expertise of CORE Biosciences, with a particular focus on:
bacterial binding and biofilm formation on contact lenses and other biomaterials
enumeration of bacterial and fungal colony forming units
identification of gram positive and gram negative bacteria
microbial growth under aerobic, anaerobic and CO2 conditions
radiolabeling of bacteria
More about CORE's microbiology work:
Dantam J, McCanna DJ, Subbaraman LN, et al. Microbial contamination of contact lens storage cases during daily wear use. Optom Vis Sci 2016;93(8): 925-32.
McCanna D, Liu L, Seo J, Subbaraman L, Jones L. Assessment of the growth of Stenotrophomonas maltophilia, Elizabethkingia meningoseptica and Delftia acidovorans in contact lens cases and on recovery media. Invest Ophthalmol Vis Sci 2014;55: E-abstract 6051.