Organization Seeks More Sites to Meet Increased Demand for Contact Lens and Dry Eye Disease Research
WATERLOO, Ont., December 10, 2018—Anticipating continued growth in 2019, the Centre for Ocular Research & Education (CORE) is seeking additional Canadian eye care practices to serve as clinical study sites. Eligible practices need to fit high volumes of contact lenses and/or have an interest in treating dry eye disease.
CORE has successfully collaborated with several Canadian practices in recent months, including Eyes on Sheppard Optometric Clinic in Toronto, Mission Eye Care in Calgary and Clinique D'Optometrie Bélanger in Montreal.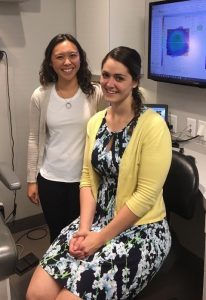 "We're fortunate to have phenomenal eye care practices located across Canada, and CORE has worked with several in recent years on studies that have worldwide impact," said CORE Director Lyndon Jones, PhD, DSc, FCOptom, FAAO, FBCLA. "Partnering with innovative sponsors and through our independent initiatives, CORE is helping advance ocular science and improve the vision of millions. We're eager to collaborate with even more Canadian practices as the breadth and volume of our research expands."
Studies may include new contact lens materials, solutions and designs, plus new dry eye management therapies incorporating pharmaceuticals, lubricants and devices. In addition to patient recruitment, some practices may be ideal for retrospective chart reviews and data collection. Practices do not require previous clinical trials experience.
For more information, contact CORE at (519) 888-4742 or CORE@uwaterloo.ca.
About the Centre for Ocular Research & Education (CORE)
The Centre for Ocular Research & Education (CORE) – formerly known as the Centre for Contact Lens Research – was established in 1988 at the University of Waterloo's School of Optometry & Vision Science. Over the next three decades, the organization evolved from a three-person operation into a thriving hub of basic and applied research, collaborating with sponsors, agencies and academia on advanced biosciences, clinical research and education. Its uncompromising independence and results of the highest quality have been at the heart of many of the most prominent advances in eye health. Today, its approximately 50-person team serves a range of ophthalmic sectors, including medical devices, ocular pharmaceuticals, digital technology and others, with a focus on the anterior segment. For more information, please visit core.uwaterloo.ca.
MEDIA CONTACTS:
Aimee J. Lewis or Mike McDougall, APR, Fellow PRSA, McDougall Communications for CORE
aimee@mcdougallpr.com +1.585.414.9838  |  mike@mcdougallpr.com +1.585.545.1815