WATERLOO, Ontario, July 6, 2022—In response to fast-emerging clinical interest about neuropathic ocular pain, the Centre for Ocular Research & Education (CORE) is taking action to create more understanding of the issue among the global eye care community.
"While most practitioners commonly treat physiological pain, which stems from structural damage or stimuli, they're often less confident in their abilities to diagnose and address neuropathic ocular pain, which results from nerve signal deficiency or nerve damage," said Alex Hui, OD, PhD, FAAO, head of BioSciences for CORE. "Greater awareness, understanding, and consideration of neuropathic pain as part of the diagnosis and differential diagnosis process, plus familiarity with options to help patients navigate the challenge, is essential for evolved care."
In primary eye care settings, neuropathic corneal pain is most commonly observed in patients experiencing dry eye, having herpetic corneal infection, and following kerato-refractive or cataract surgery. While the TFOS DEWS and DEWS II reports have elevated the issue, there is still widespread misinterpretation of neuropathic pain as physiological discomfort.
As part of its efforts to educate practitioners, CORE has dedicated Issue 66 of Contact Lens Update to the issue. The bi-monthly publication is available at no charge by visiting ContactLensUpdate.com.

Anat Galor, staff physician at the Miami VA and associate professor of Ophthalmology at the Bascom Palmer Eye Institute, University of Miami, along with recent medical school graduate, Sneh Patel, contribute the editorial. The authors provide a systematic overview of neuropathic pain and its manifestation in the eye. A comprehensive summary of the state of the art in respect to the diagnoses and treatment of ocular neuropathic pain rounds off the editorial.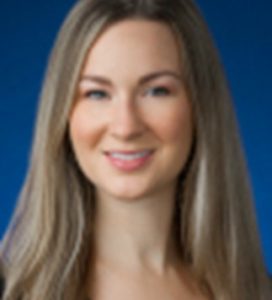 Jessica Steen, assistant professor at Nova Southeastern Univiersity College of Optometry, provides the feature article that highlights a retrospective case-series assessing post-LASIK neuropathic pain. These findings demonstrate the importance of careful patient selection, assessment of risk factors and post-operative evaluation in preventing the development of neuropathic corneal pain in those who undergo LASIK.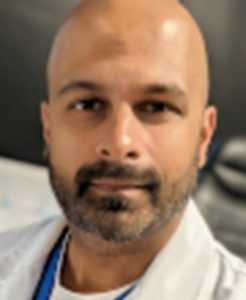 Prism Eye Institute's Richard Maharaj shares his expertise in the form of a clinical insight.  A comprehensive case-report outlines the evaluation, treatment, and follow-up of a patient with mild dry-eye and post-LASIK neuropathic pain. Maharaj demonstrates how a thorough assessment, multimodal treatment algorithm, and collaboration between eye care practitioners and other health care providers, results in greatly improved quality of life in those affected by neuropathic ocular pain.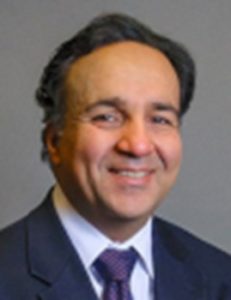 The conference highlight is shared by Pedram Hamrah, interim chairman of the Department of Ophthalmology and Professor of Ophthalmology at Tufts University School of Medicine. This poster demonstrates the similarity in morphological changes of the corneal nerves in symptomatic and intolerant contact lens wearers, and those with neuropathic corneal pain. The findings from this study suggest a neurosensory component to contact lens discomfort.
In addition to a complete archive of back issues, ContactLensUpdate.com offers a resource library that provides no-cost professional tools, patient resources, images and video. It also houses complimentary technical training videos produced by International Association of Contact Lens Educators, plus an industry glossary. Industry professionals can access the latest issue directly from ContactLensUpdate.com or quickly sign up for email receipt of future issues.
The publication receives support from the educational arms of Alcon, Cooper Vision, and Johnson & Johnson Vision.
# # #
About the Centre for Ocular Research & Education (CORE)
The Centre for Ocular Research & Education (CORE) was established in 1988 at the University of Waterloo's School of Optometry & Vision Science. Over the next three decades, the organization evolved from a three-person operation into a thriving hub of basic and applied research, collaborating with sponsors, agencies and academia on advanced biosciences, clinical research and education. Its uncompromising independence and results of the highest quality have been at the heart of many of the most prominent advances in eye health. Today, its approximately 50-person team serves a range of ophthalmic sectors, including medical devices, ocular pharmaceuticals, digital technology and others, with a focus on the anterior segment. For more information, please visit core.uwaterloo.ca.
MEDIA CONTACTS
Aimee J. Lewis or Mike McDougall, APR, Fellow PRSA, McDougall Communications for CORE
aimee@mcdougallpr.com +1.585.414.9838  |  mike@mcdougallpr.com +1.585.545.1815