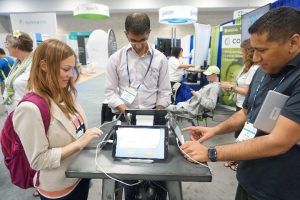 It was thrilling to unveil CORE Knowledge, the ultimate eye science game at ARVO 2018. Hundreds stopped by our booth to play and they were hooked in seconds to the rapid-fire, two-minute trivia game.
But the fun doesn't have to stop just because ARVO has ended. CORE Knowledge is available for free online for you to continue to challenge your colleagues and friends from around the world. And newbies are welcome—if you haven't played, this is one game you don't want to miss! Go now to COREKnowledgeGame.org  
Top scores will be displayed online for you to challenge and beat—will you make the cut?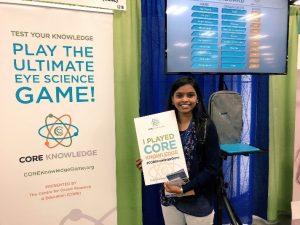 Clinicians, researchers, journalists, students and industry professionals answered more than 14,000 questions during ARVO 2018. High scorer Rajini Peguda from the School of Optometry and Vision Science at UNSW Sydney, emerged the grand champion, and Will Ngo, University of Alabama School of Optometry, and Eric Carlson, Aerie Pharmaceuticals, came in second and third, respectively. Match wits with ARVO winners and challenge others to see your name reign on the board!
Got a Question for CORE Knowledge 2.0?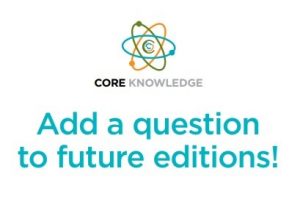 CORE Knowledge was born out of 30 years of working with partners to make great contributions to advancing vision science and research. With the first edition now played by members of the optometry and ophthalmology communities around the world, we invite you to submit questions to future editions of CORE Knowledge. Questions may be submitted, along with four multiple choice options (including the correct answer indicated) via email to COREgame@uwaterloo.ca.
Play, Play, Play!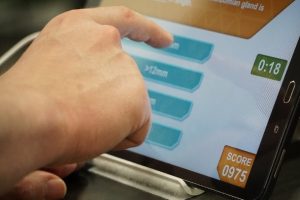 CORE Knowledge is free and can be played online without downloading any software or applications. And there's no limit to how often or how long you play. Go to COREKnowledgeGame.org
Learn more about CORE's advanced biosciences, clinical research and education expertise at core.uwaterloo.ca