Issue #52 Showcases Biosensing and Integrated Displays;
Provides Advice on Scleral and Orthokeratology Materials for Immediate Use in Practice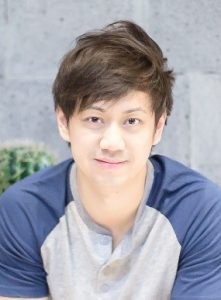 WATERLOO, Ontario, February 17, 2020—The Centre for Ocular Research & Education (CORE) has published issue number 52 of its free online education magazine, Contact Lens Update. With contributions from experts in North America and Australia, the new edition explores multiple aspects of current and future contact lens material technologies.
In a provocative editorial, CORE research scientist and OcuBlink co-founder Chau-Minh Phan discusses ongoing research into biosensing contact lenses, noting the many and varied diseases that can be detected and monitored through tears. He also evaluates the Mojo smart lens, whose recent concept unveiling at the 2020 CES conference generated unprecedented worldwide attention from the technology and healthcare communities.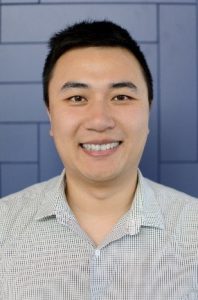 Imagine being able to recommend a contact lens that contains an antihistamine to help with seasonal allergy symptoms. This technology is on the near horizon. Alex Hui, senior lecturer at the University of New South Wales, Sydney, Australia, reviews a recent clinical study in patients with confirmed allergic responses who wore special drug-loaded contact lenses while exposed to allergens.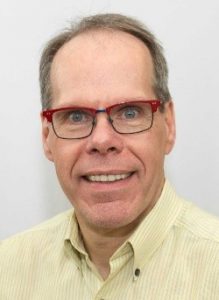 While the future is filled with intriguing advancements, the good news is that today's eye care professionals do not have to wait for all new materials technologies. In a clinical insights story, Langis Michaud, professor at the University of Montreal, discusses the evolution of highly oxygen permeable materials for scleral and orthokeratology use. He shares research that can help increase the oxygen delivery of the scleral lens system, and practical advice that can be applied immediately for patient benefits.
Published six times per year, Contact Lens Update provides a global platform for unbiased clinical insights based in current research. Since 2011, each issue has provided dependable and up-to-date ocular health information for more than 60,000 leading eye care professionals.
In addition to a complete archive of back issues, ContactLensUpdate.com offers a resource library that provides no-cost professional tools, patient resources, images and video. It also houses complimentary technical training videos produced by International Association of Contact Lens Educators, plus an industry glossary. Industry professionals can access the latest issue directly from ContactLensUpdate.com or quickly sign up for email receipt of future issues.
The publication receives support from the educational arms of Alcon, CooperVision, and Johnson & Johnson Vision.
# # #
About the Centre for Ocular Research & Education (CORE)
The Centre for Ocular Research & Education (CORE) was established in 1988 at the University of Waterloo's School of Optometry & Vision Science. Over the next three decades, the organization evolved from a three-person operation into a thriving hub of basic and applied research, collaborating with sponsors, agencies and academia on advanced biosciences, clinical research and education. Its uncompromising independence and results of the highest quality have been at the heart of many of the most prominent advances in eye health. Today, its approximately 50-person team serves a range of ophthalmic sectors, including medical devices, ocular pharmaceuticals, digital technology and others, with a focus on the anterior segment. For more information, please visit core.uwaterloo.ca.
MEDIA CONTACTS
Aimee J. Lewis or Mike McDougall, APR, Fellow PRSA, McDougall Communications for CORE
aimee@mcdougallpr.com +1.585.414.9838  |  mike@mcdougallpr.com +1.585.545.1815