Latest Issue Provides a Comprehensive Review of the Condition and Practical Advice on Contemporary Management
WATERLOO, Ontario, April 29th, 2021—The Centre for Ocular Research & Education (CORE) has published issue number 59 of its free online education magazine, Contact Lens Update. Just in time for peak allergy season in the Northern Hemisphere, this edition provides an overview of the essential aspects of diagnosing and managing this itchy, uncomfortable condition that can impact up to 40% of patients.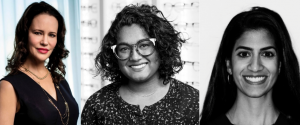 This issue's editorial has been written by members of the Periman Eye Institute in Seattle, Dr. Laura Periman and her two fellows Drs. Sathi Maiti and Natasha Balani. Together they give a complete review of ocular allergy, plus all-important practical advice on how best to diagnose and treat the condition, from its mildest to most severe forms.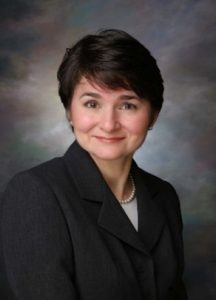 A recent publication highlighted the connection between ocular allergy and dry eye disease, and Dr. Katherine Mastrota, director of optometry for the NY Hotel Trade Council Employee Benefit Funds, provides a review of that work in the feature article. Her overview offers clear guidance to help improve patient care, and illustrates the importance of accurate differential diagnosis and the need for tailored treatment across the spectrum of these two inter-related conditions.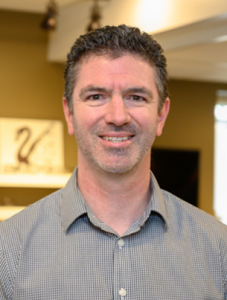 The theme of practical, clinical advice in this issue of Contact Lens Update continues with Canadian Optometrist, Dr. Shawn Moore's review of an open access publication that covers all aspects of allergic conjunctivitis. From quality-of-life considerations to the need for inter-professional collaboration for complicated cases, Moore shares insights along with a simple treatment algorithm for use in practice.
Finally, the conference highlight brings a glimpse of the future with an additional, soon to be available, new option for contact lens wearers who have seasonal allergies. With the recent regulatory approval for an antihistamine-releasing contact lens being given in Japan, this novel technology has taken a step closer to becoming available for patients. Ahead of that, read about its sustained drug-release profile in work by Dr. Brian Pall and colleagues that was presented at ARVO 2020.
Published six times per year, Contact Lens Update provides a global platform for unbiased clinical insights based in current research. Since 2011, each issue has provided dependable and up-to-date ocular health information for more than 60,000 leading eye care professionals.
In addition to a complete archive of back issues, ContactLensUpdate.com offers a resource library that provides no-cost professional tools, patient resources, images and video. It also houses complimentary technical training videos produced by International Association of Contact Lens Educators, plus an industry glossary. Industry professionals can access the latest issue directly from ContactLensUpdate.com or quickly sign up for email receipt of future issues.
The publication receives support from the educational arms of Alcon, CooperVision, and Johnson & Johnson Vision.
# # #
About the Centre for Ocular Research & Education (CORE)
The Centre for Ocular Research & Education (CORE) was established in 1988 at the University of Waterloo's School of Optometry & Vision Science. Over the next three decades, the organization evolved from a three-person operation into a thriving hub of basic and applied research, collaborating with sponsors, agencies and academia on advanced biosciences, clinical research and education. Its uncompromising independence and results of the highest quality have been at the heart of many of the most prominent advances in eye health. Today, its approximately 50-person team serves a range of ophthalmic sectors, including medical devices, ocular pharmaceuticals, digital technology and others, with a focus on the anterior segment. For more information, please visit core.uwaterloo.ca.
MEDIA CONTACTS
Aimee J. Lewis or Mike McDougall, APR, Fellow PRSA, McDougall Communications for CORE
aimee@mcdougallpr.com +1.585.414.9838  |  mike@mcdougallpr.com +1.585.545.1815