WATERLOO, Ontario, May 2, 2022—The Centre for Ocular Research & Education (CORE) has published Issue 65 of Contact Lens Update, which focuses on the potential benefits of specialty rigid lenses (sclerals and orthokeratology) for the management of complicated cases. The latest edition and all past issues are available for free at ContactLensUpdate.com.
"Eye care practitioners are very comfortable fitting soft contact lenses, yet only about 1 in 10 fits involve rigid specialty lenses. In some cases of severe dry eye, diseased corneas, or post-trauma care, rigid lenses can attain vision or other performance levels that soft lenses simply cannot provide," said CORE Director Lyndon Jones. "This issue of Contact Lens Update zeroes in on these situations where specialty rigid lenses can prove invaluable for certain patients."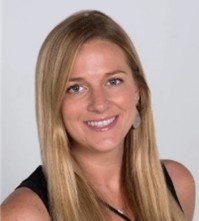 Maria Walker, assistant professor at the College of Optometry at the University of Houston, writes the opening editorial. She provides a comprehensive review of the potential scleral and orthokeratology (ortho-k) lens use in patients with dry eye and what makes an ideal (and less than ideal) patient for both lens types.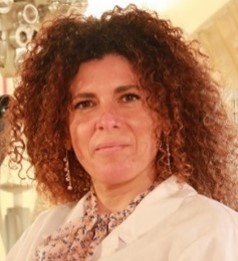 The feature article from Daddi Fadel, a private practitioner and specialty lens fitter from Italy, discusses key findings from a paper investigating the impact of a polyethylene glycol (PEG)-based surface treatment on scleral lens comfort in patients with dry eyes. Her insights will help clinicians understand potential benefits that coatings may provide and optimal prescribing situations.
Boris Severinsky, chief of the Specialty Lens Service at the Emory University School of Medicine, recaps his poster presented at a recent American Academy of Optometry meeting. His study shows the benefits of fitting therapeutic scleral lenses to manage ocular surface disease and how valuable they can be in the rehabilitation of patients with a variety of ocular surface complications.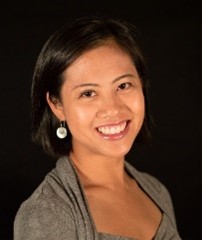 Melanie Frogozo, a private practitioner in San Antonio, Texas, provides an extensive case report complemented by stunning images. She summarizes the use of a scleral contact lens to manage a challenging patient with an extensive persistent epithelial defect (PED) due to neurotrophic keratitis. Her review of the fitting procedure offers a fascinating read of how valuable scleral lenses can be in very complex cases.
Published six times per year, Contact Lens Update provides a global platform for unbiased clinical insights based in current research. Since 2011, each issue has provided dependable and up-to-date ocular health information for more than 60,000 leading eye care professionals.
In addition to a complete archive of back issues, ContactLensUpdate.com offers a resource library that provides no-cost professional tools, patient resources, images and video. It also houses complimentary technical training videos produced by International Association of Contact Lens Educators, plus an industry glossary. Industry professionals can access the latest issue directly from ContactLensUpdate.com or quickly sign up for email receipt of future issues.
The publication receives support from the educational arms of Alcon, CooperVision, and Johnson & Johnson Vision.
# # #
About the Centre for Ocular Research & Education (CORE)
The Centre for Ocular Research & Education (CORE) was established in 1988 at the University of Waterloo's School of Optometry & Vision Science. Over the next three decades, the organization evolved from a three-person operation into a thriving hub of basic and applied research, collaborating with sponsors, agencies and academia on advanced biosciences, clinical research and education. Its uncompromising independence and results of the highest quality have been at the heart of many of the most prominent advances in eye health. Today, its approximately 50-person team serves a range of ophthalmic sectors, including medical devices, ocular pharmaceuticals, digital technology and others, with a focus on the anterior segment. For more information, please visit core.uwaterloo.ca.
MEDIA CONTACTS
Aimee J. Lewis or Mike McDougall, APR, Fellow PRSA, McDougall Communications for CORE
aimee@mcdougallpr.com +1.585.414.9838 |  mike@mcdougallpr.com +1.585.545.1815