New Online Continuing Education Series Focuses on Enhancing Eye Care
WATERLOO, ONTARIO, April 8, 2019—In today's healthcare environment where patients see several specialists during diagnosis and treatment, interdisciplinary knowledge is more important than ever. When healthcare providers across sectors collaborate to share expertise and make care decisions, patient outcomes improve.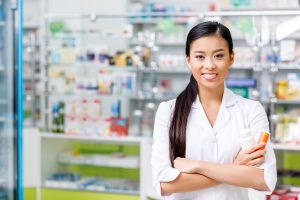 Optometrists and pharmacists have overlapping areas of patient care—yet formal, practical education about these intersections has been absent. That's why a team of pharmacists, eye care specialists and curriculum design experts from the University of Waterloo's School of Pharmacy, School of Optometry and Vision Science, and Centre for Ocular Research and Education (CORE) developed continuing education courses specifically for this need.
The new online series, Enhancing Eye Care through Interprofessional Collaboration, aims to improve collaboration while sharing the most current profession-specific clinical and therapeutic information.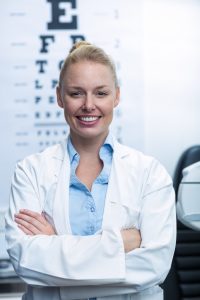 "Pharmacists are often consulted for relief of ocular conditions, and in some areas, pharmacists have prescribing authority. Additionally, optometrists are more frequently recommending pharmaceutical products to patients," said Karen Walsh, Clinical Scientist, CORE and co-author of module one. "Yet the interaction between our disciplines—which could ultimately improve clinical outcomes and patient satisfaction—has been lacking. We're aiming to change that."
Enhancing Eye Care through Interprofessional Collaboration includes four modules to provide a better understanding of profession-specific knowledge that can enhance patient care: interprofessional collaboration, contact lens red eye, contact lens solutions, and dry eye.
The course includes the latest in eye care research along with clinical insight from both professions, video simulations of patient interactions and the development of new frameworks incorporating optometrist and pharmacist perspectives.
The course is accredited by the Canadian Council for Continuing Education in Pharmacy (CCCEP) and the Council on Optometric Practitioner Education for continuing education credits. Registration for the course is $40 CDN. Discounts are available to those who qualify and must be used at time of registration. Contact phrcpd@uwaterloo.ca for further information, or visit http://uwaterloo.ca/optometry/eyecare.
Development of the course was supported by an educational grant from Alcon Independent Medical Education.
# # #
Watch YouTube Trailer: https://www.youtube.com/watch?v=mWxag5wNbxA
Download Images: https://www.dropbox.com/sh/qz8t8m2y159mn59/AADN5sqLrxZjdvrAdT2h5G2ha?dl=0
About the Centre for Ocular Research & Education (CORE)
The Centre for Ocular Research & Education (CORE) was established in 1988 at the University of Waterloo's School of Optometry & Vision Science. Over the next three decades, the organization evolved from a three-person operation into a thriving hub of basic and applied research, collaborating with sponsors, agencies and academia on advanced biosciences, clinical research and education. Its uncompromising independence and results of the highest quality have been at the heart of many of the most prominent advances in eye health. Today, its approximately 50-person team serves a range of ophthalmic sectors, including medical devices, ocular pharmaceuticals, digital technology and others, with a focus on the anterior segment. For more information, please visit core.uwaterloo.ca.
MEDIA CONTACTS:
Aimee J. Lewis or Mike McDougall, APR, Fellow PRSA, McDougall Communications for CORE
aimee@mcdougallpr.com +1.585.414.9838  |  mike@mcdougallpr.com +1.585.545.1815